New Way and Long Beach, Together In Sustainability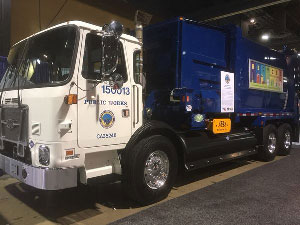 The city of Long Beach, California has been working towards cleaner transport since the 1970's. In early May of this year, they unveiled the first refuse truck in the country equipped with a near-zero emissions engine.
The City's new municipal refuse truck is the first of 23 identical near-zero emissions refuse trucks that will soon be coming to Long Beach. The remaining 22 new trucks will go into service in the next six months. Thirteen of the 23 trucks will be partially funded by a grant from the Mobile Source Air Pollution Reduction Review Committee (MSRC).