New Way® Trucks Hires New Parts Manager
01.04.18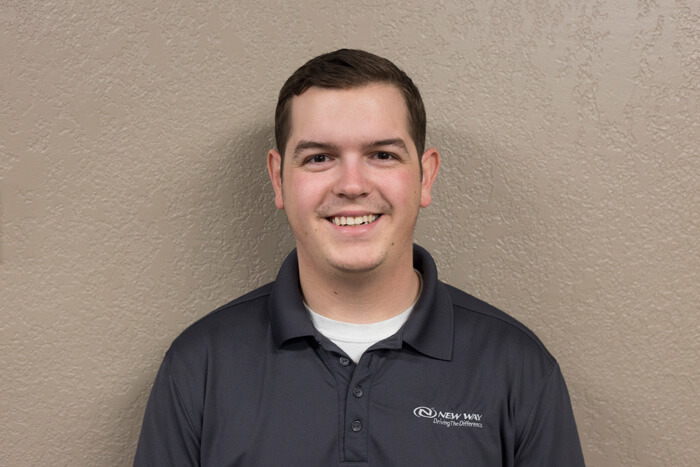 Nick Bender, New Way Parts Manager
New Way Trucks, an industry-leading refuse truck manufacturer, is looking to continue its success with the hiring of a new Parts Manager. Nick Bender comes to the position from the New Way service department, bringing existing knowledge of the company's units and operations.
"I have always been fascinated with the ongoing innovation of each product line, along with the opportunity of dealing with customers from around the world," said Bender. "I am excited to bring my knowledge of the service side to the parts team, and I'm looking forward to dealing with our customers on a daily basis."
Bender comes from a background in mechanics, as an associate in automotive technology who started in the industry as a technician and completed as a service manager.
"We are excited to have Nick bring his unique insight and experience to the parts team," said Phil Allen, New Way's vice president of sales and marketing. "He'll demonstrate the high level of customer service we pride ourselves on, and work to continue developing strong relationships with our distributors."
Bender took over the position in January, and looks to start where David left off, helping to grow the parts department and New Way Trucks as a whole.