New Way Trucks To Host Hiring Fair In Booneville, Mississippi On December 3rd
11.26.19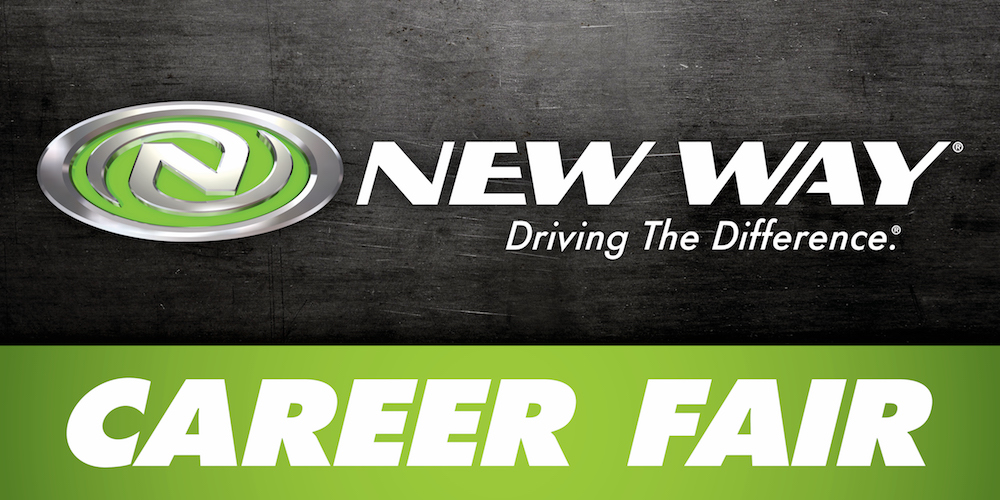 Booneville, MS (November 26, 2019) – New Way Trucks, an industry-leading refuse truck manufacturer, will host a hiring/career fair on Tuesday, December 3rd from 10 am to 2 pm and 4 pm to 8 pm at the company's new manufacturing facility at 1 Wolverine Drive in Booneville, Mississippi. This event is open to the public and job-seekers everywhere.
With over 100 well-paying jobs being brought to New Way's Booneville facility, the refuse manufacturer is holding this fair so applicants can learn more about the company and open positions at the location. Attendees will have the opportunity to be considered for on-the-spot interviews, and subsequent scheduled interviews on Wednesday, December 4th and Thursday, December 5th.
New Way is recruiting for a variety of positions – such as MIG/Pulse Welders, Body and Chassis Assemblers, Industrial Maintenance Technicians, Industrial/Manufacturing Engineer, Industrial Painters & Helpers, CNC Operators, Department Supervisors, and more. A full list of available positions can be found on New Way's website (www.newwaytrucks.com/careers).
"We are excited to meet with applicants and discuss the advantages of joining not only the New Way team, but also one of the fastest-growing companies in the industry," said Don Ross, Vice President of Sales and Marketing for McLaughlin Family Companies and New Way Trucks. "Facility operations are slated to begin soon, and we have already witnessed promising interest from many applicants."
For more information about New Way and its career opportunities in Mississippi, please visit www.newwaytrucks.com. New Way Trucks is an equal opportunity employer.
MDA and the State of Mississippi have been supportive throughout the entire process by assisting New Way Trucks in achieving its expansion goals.
About New Way Trucks:
New Way Trucks is the cornerstone brand in McLaughlin's diversified portfolio of companies. The McLaughlin Family Companies include refuse, animal control and mobile veterinarian equipment, and high-performance vehicle manufacturing, new and used automotive vehicle sales, and automotive parts and car care products distribution and sales.