SWANA Honors New Way's Don Ross with 2020 Distinguished Individual Achievement Award
09.30.20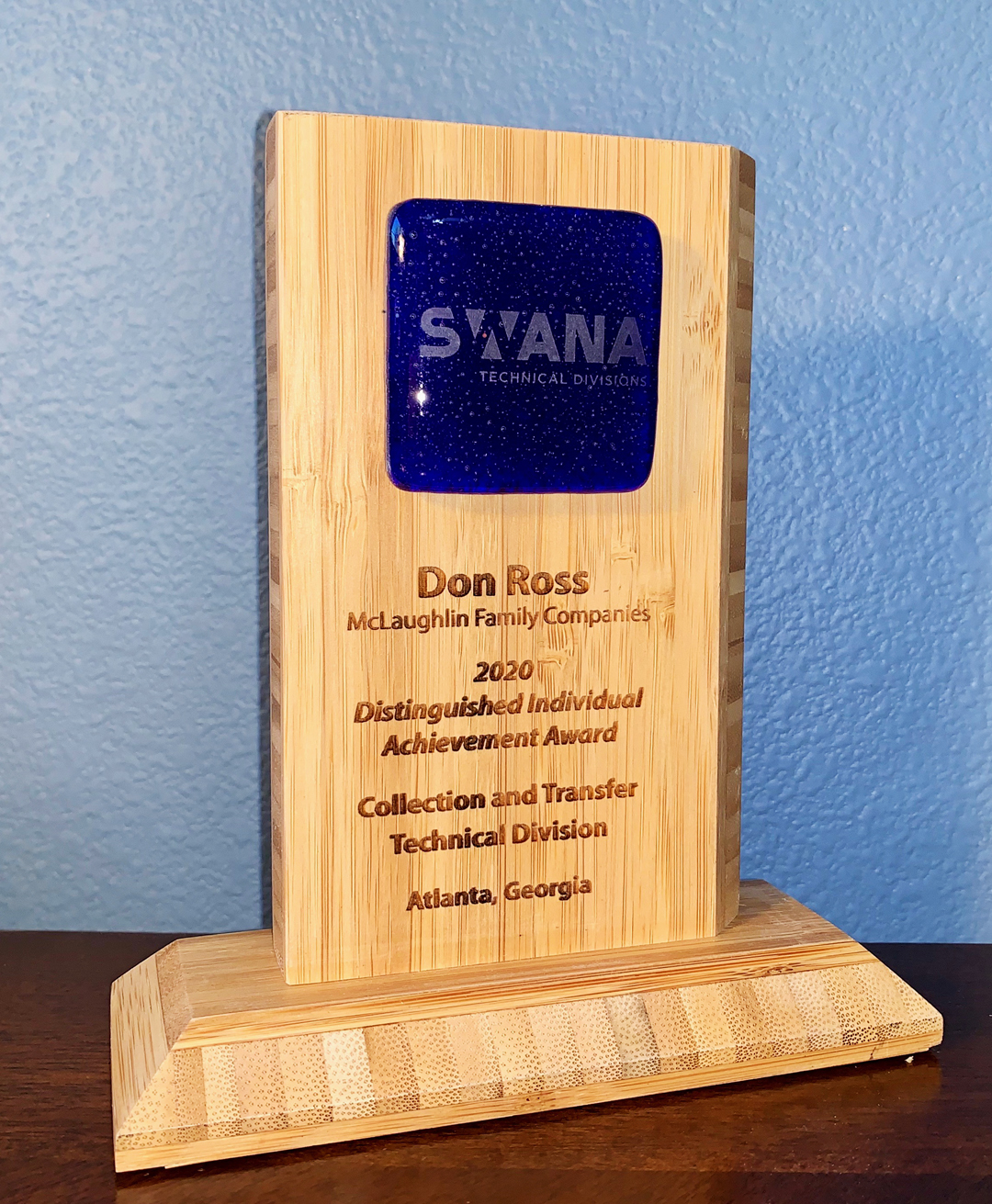 The award recognizes notable members for their contributions and advancements to the Collection and Transfer (C&T) Technical Division and the solid waste industry.
Scranton, IA (September, 30, 2020) – The Solid Waste Association of North America (SWANA) presented its 2020 Collection & Transfer Technical Division Distinguished Individual Achievement Award (DIAA) to New Way's Vice President of Sales and Marketing, Don Ross. Fellow waste industry professionals nominated Mr. Ross, and SWANA bestowed the award earlier this summer.
Don Ross is a 33-year solid waste industry veteran. He dedicates his work to advancing the science of waste collection to increase efficiencies, improve safety, and enhance recycling and waste diversion using new technologies. Ross has become one of the industry's leading voices due to his experience in every facet of solid waste, from private and municipal collection and transfer operations, to consulting and equipment manufacturing with New Way Trucks and the McLaughlin Family Companies.  
SWANA's C&T Technical Division is well-known as a thought leader on issues surrounding the largest single budget item in solid waste management: the collection and transfer of refuse and recyclables. The Division tracks equipment innovations and analyzes developments in vehicle fleet management and maintenance, collection efficiency, emissions regulations, and enhancing vehicle performance through alternative fuels. 
Ross has contributed meaningfully to both SWANA and its C&T Technical Division for nearly twenty years and currently serves as the Division's Past Director. In addition, Don is also a former SWANA International Board Member and Sunshine Chapter Board Member. 
"I am honored and humbled to be recognized by my peers in the solid waste industry," shared Ross. "Devoting my career to working in such a remarkable industry continues to be extremely rewarding, and SWANA has helped connect me with the great people that make up our industry." 
New Way's leaders being recognized on the national stage reaffirms how committed the organization is to driving the solid waste industry forward.
About New Way:

New Way Trucks is the cornerstone brand of the McLaughlin Family Companies, a diversified portfolio of businesses that include refuse equipment, animal control and veterinary equipment, high-performance vehicle manufacturing, new and used automobile sales, and automotive parts & car care products distribution and sales. To learn more, visit www.newwaytrucks.com and mcfamco.com.
Contact New Way® Trucks
Driving The Difference®