New Way Delivers Refuse Truck To Guadalupe, El Salvador: Solidifies Global Presence
07.08.20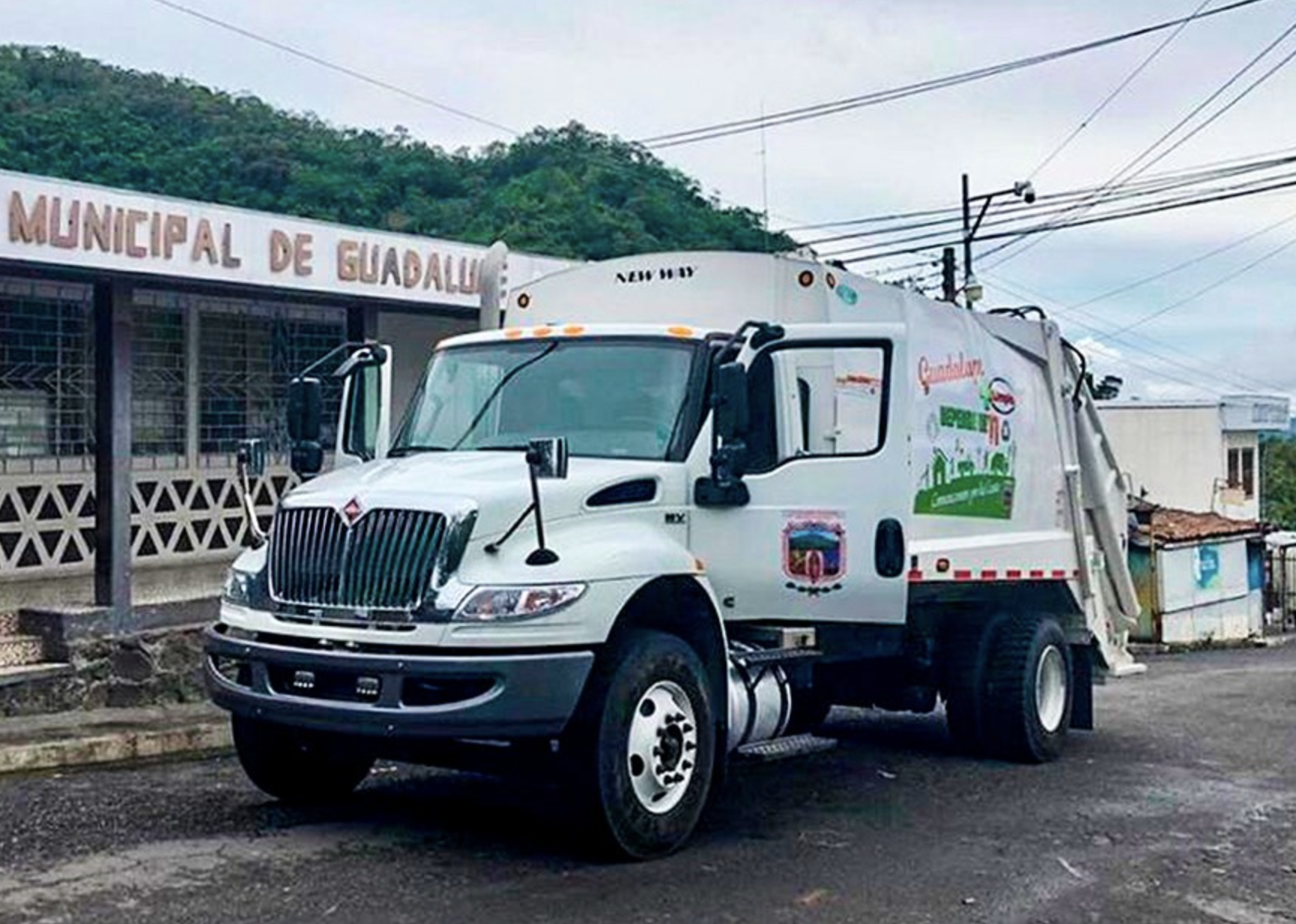 Scranton, IOWA - New Way completed the delivery of a Cobra™ rear loader to the Municipality of Guadalupe in El Salvador earlier this June. It's Guadalupe's first New Way refuse truck. The Cobra will enhance the community services that are provided by the municipality. Deliveries, such as this one, continue to solidify New Way's prominence on the international stage.
"This delivery represents New Way's continued growth in El Salvador and reaffirms our commitment to producing top-quality refuse trucks that are used by sanitation and waste management services around the world," said Don Ross, Vice President of Sales and Marketing for New Way. "We'd like to thank our international sales team, distributors, and partners for their work in helping grow the company."
The Cobra rear loader truck offers a great balance between powerful waste compaction and lightweight body design, and is well suited for Guadalupe, a small town of 6,000 residents, located in the administrative department of San Vicente in the heart of El Salvador. Its 850-lbs-per-yd³ compaction rate allows the Cobra to accomplish everything a mid-sized garbage truck can do.
Even though Guadalupe is situated in the countryside, the Cobra is equipped to handle the community's waste collection needs with ease. The New Way Cobra is available in 16-, 18-, and 20-yd capacities, and much of the latest refuse truck technology is standard, including a rear vision camera system, auto back pack, bolt-on rear steps, semi-automatic cycling, and much more.
New Way Trucks prides itself on having one of the strongest distributor networks in the solid waste industry. Along with having authorized distributors covering all 50 states and all Canadian provinces, the company has expanded its network to 13 countries since its inception. Internationally, this market covers territories in Central America, the Caribbean, South America, North Africa, the Middle East, and Southeast Asia. New Way's global presence gives municipalities and private haulers peace of mind in knowing they can rely on New Way's industry-leading Dealer Network to provide timely sales and service support.
For more information about New Way and its products, please visit www.newwaytrucks.com.
About New Way:

New Way Trucks is the cornerstone brand of McLaughlin Family Companies, a diversified portfolio of businesses that include refuse equipment, animal control and mobile veterinary equipment, high-performance vehicle manufacturing, new and used automotive vehicle sales, and automotive parts and car care products distribution and sales. To learn more about these companies, visit www.newwaytrucks.com and mcfamco.com.
Contact New Way® Trucks
Driving The Difference®